Utimaco payment security solutions provide a secure payment ecosystem with highest level of compliance
The payment ecosystem is undergoing extensive disruption. Financial institutions, credit card companies, payment processors and banks have shaped the payments ecosystem for decades, but new players and innovations in FinTech, virtual banks, mobile payments, and blockchain are revolutionizing the industry.
Regulatory changes including PSD2 and PCI impact the industry in unprecedented ways.
Utimaco payment and general purpose HSMs help you stay abreast of compliance requirements, while reducing your total cost of ownership and making your HSM estate future-proof and cloud-ready.
Utimaco Payment Security Solutions
Hardware Security Modules
Payment HSM designed to protect sensitive data and associated keys for non-cash retail payment transactions, cardholder authentication, and cryptographic keys by payment service providers, acquirers, processors, issuers, and payment networks across the globe.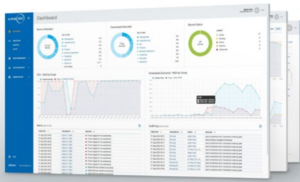 With the Utimaco u.trust 360 administration platform you can remotely access your Atalla HSMs for real-time monitoring, configuration or reporting purposes on premises or in the cloud.
Utimaco Security Server with Payment Module
This is a Payment Card Industry (PCI) PIN Transaction Security (PTS) HSM for the card schemes programs like Visa, MasterCard, Amex, UnionPay, including card personalization. The Utimaco Software Development Kit (SDK) allows for self-customization of the PaymentServer by your team to handle proprietary and secret algorithms..
Key Management POI/ POS Devices
KeyBRIDGE Enterprise Key Management System™ (eKMS)
KeyBRIDGE eKMS solution enables organizations to securely manage and store all keys and sensitive data for the entire enterprise in a single, centralized location. By integrating HSMs from manufacturers including UTIMACO (Atalla), Thales and SafeNet customers can perform key management functions through a single, easy-to-use interface.
KeyBRIDGE Remote Key Delivery (RKD)
RKD supports the remote distribution of keys to deployed (POI) terminals. By enabling remote key delivery, organizations save valuable time and resources by securely automating the delivery of keys to remote terminals
KeyBRIDGE Point of Interaction (POI)
POI Platform is a vendor agnostic solution that performs both DUKPT and MK/SK key injection for payment terminals and peripheral devices. This use case supports compliant key injection for devices that must be managed in a secure facility where physical access controls are relied upon for the establishment of a new key that has no other basis for trust, other than the dual control, split knowledge, and chain of custody achieved through external process and procedure.
Utimaco Enterprise Secure Key Manager (ESKM)
ESKM provides a centralized key management hardware-based solution for encryption of data at rest. Manage business-critical application encryption keys for OASIS KMIP clients.
PCI Compliant Tokenization
TokenBRIDGE licensed on the KeyBRIDGE appliance, implements a secure, easy-to-manage Token Vault, the core of any tokenization solution. The TokenBRIDGE appliance is an ideal solution to the Token Vault requirement and how it assists in achieving PCI DSS compliance and General Data Protection Regulation (GDPR).
Banking and Finance Articles