Secure cloud-based innovation & multi-cloud risk with Utimaco HSMs
Store your keys and your firmware within the secure parameter of a dedicated Hardware Security Module (HSM) under your sole control and away from your Cloud Service Provider:
In an effort to concentrate on their core competencies, companies are increasingly moving towards external, cloud-delivered IT services.
What drives this strategy is usually at least one of the following 2 factors:
The ambition to be a technology leader when it comes to "digitizing" the enterprise – and this includes a cloud strategy, or
Cost: the desire to substitute CAPEX vs. OPEX while maintaining the ability to scale rapidly.
Per consequence, many companies recognize the need to protect their data and assets in the cloud by using encryption.
Cloud-based Innovation
Protect & build the future of your business: use a customizable HSM in the cloud
Many businesses are developing cloud-based product and service innovations
to address new market demands in IT security (e.g. key management in the cloud),
to secure product offerings in media streaming,
to seize opportunities provided by changes in legislation,
to address advancements in technology such as blockchain or post quantum crypto,
or simply to address a change in consumer behavior and expectation.
Securing and developing assets & innovation in the cloud
If the future of your business depends on cloud enabled products and services with
encryption keys, digital certificates being issued or
firmware or custom code executed
within the secure parameter of a hardware security module, Utimaco's CryptoServer Cloud is the HSM of your choice.
Utimaco's CryptoServer Cloud can be combined with a powerful Software Development Kit that allows you to fully customize the HSM to your needs and thus forming the backbone of your digital product offering in a private, public and multi-cloud environment.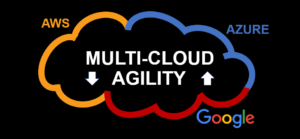 Agile in the cloud – public, private, hybrid, multi-cloud – or on premises
Is multi-cloud a strategy or a better word for the mess you need to clean up? Are you implementing a multi-cloud strategy?
The advantages of the cloud – ranging from reduced cost and dependence on corporate data centers, to improved scalability, flexibility, performance – are all making the cloud a seemingly inevitable IT strategy for businesses.
The move to the cloud is, however, also creating the need to manage complexity. This in turn, was usually not part of the original plan. Indeed, the promise of greater business agility and cost efficiency and how to implement this is still a work in progress for many organizations. To be successful, cloud-agility is key.
What are the challenges of a multi-cloud strategy?
Here are the issues that large and mid-sized organizations must confront as they make the transition to cloud-based IT models:
Regulatory compliance
Security and business continuity concerns
Increasing complexity of managing multi-cloud and hybrid cloud environments
The challenge of maintaining control over costs and maximizing performance, and guarding against cloud vendor lock-in
Choosing the right architecture for your data encryption can make a substantial contribution to keeping these risks and challenges in check: Use a Utimaco CryptoServer Cloud and keep your keys separate.
Hardware Security Modules are the root of trust for all your cloud applications
Encrypting your data in the cloud is a best practice that most companies already implement. It's simply a good idea to protect your data and operations in the cloud from unauthorized access.
But once you have your encryption keys with your Cloud Service Provider, you are locked in by them. So, keeping your encryption keys in a separate location from your data (and ideally with a different vendor) is also a best practice – it secures your flexibility, helps manage your risk and keeps you from being locked in by one single vendor. Stay cloud agile by using a Utimaco HSM!
Stay cloud agile in a multi-cloud environment!
If you use Utimaco CryptoServer Cloud, you can use the same Hardware Security Module to store the keys you are using at different Cloud Service Providers (CSPs). In other words: you switch Cloud Service Provider any time and remain cloud agile.
Being cloud agile to the last moment: getting out of the cloud?
At some point in time you may want to bring your data and your encryption keys back inhouse. With the Utimaco CryptoServer Cloud you have the possibility of buying back the HSM including all your keys.
Stay compliant in a multi-cloud environment!
Compliance and auditability are still considered a challenge for business moving applications and data into the cloud. How to ensure that the data is secure, eIDAS, GDPR and PCI DSS compliant or simply in accordance with your company's compliance model?
With Utimaco's CryptoServer Cloud, not only are your keys kept separate from your data – a good starting point for compliance and auditability – Utimaco's complete range of Hardware Security Module products are compliant and able to help you be compliant.
Access control, authentication, the management of roles and responsibilities are some of the topics that HSMs can help with and be audited for.